HUFFINES COMMERCIAL SALES - PLANO, TX COMMERCIAL & FLEET DEALER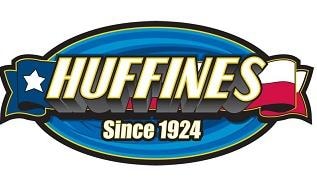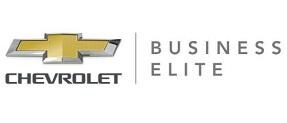 If your company requires more vehicles, or you simply need to maintain your existing fleet, Huffines Chevrolet Plano offers both a commercial and fleet dealership. You've invested significant resources in your fleet, so make sure you partner with a reliable dealership for support.
We have some of the most reliable commercial vehicles in Texas, including our line of Chevy Work Trucks, Chassis models, and Express cargo vans. We encourage you to contact us if you plan on adding to your fleet. One of our experts can help you find the right vehicle at a competitive price.
If you need a fleet of trucks to tow and haul heavy loads, our Heavy Duty 2500 and 3500 Silverado trucks can handle the job. Perhaps you have a unique need for a van with shelving units and tool storage. Maybe your business carries people, in which case, you'll want a reliable, safe form of transportation. No matter your intended use for your vehicle, our commercial experts can help you find the truck or van that meets your needs.
Huffines Chevrolet Plano Work Trucks and Cargo Vans
2018 Chevrolet Silverado 3500 Crew LT Pick-Up by Greg Gjerdingen is licensed with CC BY 2.0
We had our commercial fleet managers create a list of popular trucks and vans and their appropriate applications. Read on to discover what type of vehicle you need.
Passenger Wagon
Although we call this vehicle a wagon, it really comes from our Express cargo van lineup. You need a passenger wagon if your business transports customers or staff from different locations around Plano or beyond. We can upfit a cargo van with bench seats for up to 10 passengers. Plus, we can offer you a model with windows so your passengers can enjoy the Dallas skyline as you bus them around the city.
Pickup Trucks
Pickup trucks offer great versatility for people in the construction industry. If you own a construction company and need a fleet of trucks, our Silverado lineup has a model for every job. The Silverado 1500 Work Truck offers the basics of a pickup, and you can configure cab and bed size and 4x2 or 4x4 capability to maximize its utility. These trucks work great for getting the crew to the job site along with all their tools and assorted supplies. They also have great towing ability, allowing you to trailer equipment to and from the job.
You might need a 2500, 3500, or 4500 series Silverado if you tow heavy machinery. These heavy-duty trucks have beefed up suspension systems and more powerful engines and transmissions to handle the heavy loads.
Chassis Trucks
A Chassis truck takes the heavy-duty platform of the 2500, 3500, and 4500 series and lets you customize it. You could make a platform truck to haul equipment or a dump body truck to load up trash and yard waste to dump at another location. Meanwhile, the chipper body truck has a woodchipper attached, enabling you to chip tree trimmings on-site and load them in the truck.
Utility companies often upfit Chassis trucks with different features, such as a bucket lift to reach higher locations they need to service.
You can opt for a hook lift truck with a hydraulic system to hoist heavy objects. You might need a hoist lift if you install commercial A/C units or other heavy machinery. Some businesses deal in glass installation and repair. These businesses use a glass body truck outfitted with special racks to hold the glass without breaking during transport.
Cargo Vans
With packages designed for plumbers, electricians, construction, and more, you can upfit our Express cargo van lineup for various jobs. These upfit packages offer a tailored interior design to maximize your storage space and improve efficiency.
You can keep the cargo van empty if you transport things such as furniture and appliances. Or you could install shelving to keep delivery boxes organized as you run your product to customers around the city.
We also offer mobility vans that are perfect for transporting passengers in wheelchairs. The upfit includes a special door and lift to assist passengers in and out.
Manage Your Fleet With OnStar Vehicle Insights
With the OnStar Vehicle Insights program, you'll run your fleet like a pro. This program taps into the technology already present in your vehicle. OnStar can implement this program on any vehicle made in 2015 or later without installing any new equipment. We recommend you start the free trial plan for two months to experience its benefits. After this, you'll pay a small monthly fee without any long-term commitments.
This plan gives you key information in real time. You can track your driver's location and stay on top of critical performance metrics that affect vehicle efficiency. Companies that use OnStar Vehicle Insights enjoy increased productivity and maximum efficiency.
Chevy Business Choice Program
Enrolling in the Chevy Business Choice Program gives you access to special discounting on eligible accessories and certain upfits. These discounts depend on the vehicle you enroll but can cover a portion of shelving components, roof units, cooling units, and more. To find out whether you qualify, visit our dealership and speak with a Business Choice manager.
GM Fleet Purchase Program
Enrolling in the Fleet Purchase Program makes sense if you manage a large fleet of vehicles. To qualify, you must have leased or purchased at least five new cars or trucks for your business in the last year. Or, you owned or leased five medium-duty trucks for company use. You also qualify if you owned or leased at least 15 cars or trucks for work-related purposes. Members of the program receive limited warranties on all powertrains and access to OnStar's Business Solutions suite.
ss Deals For Small Businesses
You may not qualify for the Fleet Purchase Program, but don't worry - you don't have to miss out on great deals and tailored incentives designed for small businesses. Our commercial programs provide small business owners with exclusive deals to help you maintain and grow your company's fleet.
Talk to a Fleet Manager Today
If you're ready to explore the benefits of commercial fleet vehicles, we encourage you to browse our commercial inventory online. Then, once you've narrowed down what you think you need, you can contact a fleet manager at your convenience. They'll answer all your questions and guide you to the right vehicle.