HUFFINES COMMERCIAL SALES - PLANO, TX COMMERCIAL & FLEET DEALER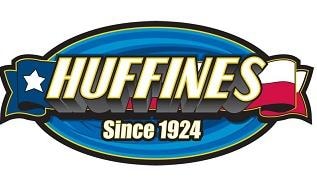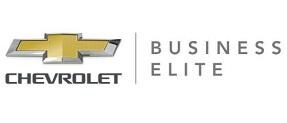 If you're searching for good-quality commercial vehicles for your business, visit Huffines Chevrolet Plano today to meet your company's needs. You can get some of the most reliable Chevy commercial vehicles in the local area through our dealership, including work trucks and cargo vans. Our auto experts will also make sure you experience incredible service along the way.
Chevy Commercial Vehicles To Meet Any Need
We understand that our clients have varying business needs. For example, your company's fleet may require a lot of towing power or hauling capabilities. You may also need to invest in a truck with a refrigeration unit or shelving components.
Still, other business owners may need a safe vehicle for transporting passengers. Whatever your purpose or target audience, you can find the perfect truck or van at our Chevy dealership. If you're not sure what your company needs, feel free to sit down and chat with one of our sales consultants. We'll learn the ins and outs of your business and recommend the best commercial vehicles to help your company meet its goals.
Chevy Work Trucks and Vans for Sale
Here are just a few types of Chevy work trucks and vans available for purchase through Huffines Chevrolet Plano:
Passenger wagon: A passenger wagon is an ideal vehicle for businesses that transport customers to their destinations.

Pickup truck: A construction or maintenance company may benefit from having a fleet of pickup trucks to send employees on small-scale jobs.

Platform body truck. A platform body truck lets employees transport equipment like lawnmowers to different job sites.

Dump body truck. This vehicle helps companies complete cleaning-up tasks at job sites in fewer trips.

Upfitted cargo van. An upfitted cargo van contains multiple organizational elements to help you keep track of your tools and equipment.

Empty cargo van. An empty cargo van grants more storage space and allows you to personalize it with any adjustments you'd like in the future.

Service utility van. This vehicle is ideal for a plumber or someone who needs to transport specific tools to a job site.

Landscape dump truck. A landscape dump truck can make it easy to transport large pieces of natural debris.

Dry freight truck. A dry freight truck is ideal for businesses that are in the moving industry or transport non-perishable items for other companies.

Mobility van. A mobility van is ideal for transporting customers who use wheelchairs.

Refrigerated body truck. A refrigerated body truck lets your business transport perishable items without worrying about their quality when you arrive at your destination.

Hooklift body truck. This vehicle, often with an electrical or hydraulic hoist system, helps arborists and other contractors lift heavy items that are otherwise impossible to transport.

Glass body truck. A glass body truck helps a company transport glass panes for use in residential or commercial window projects.

Chipper body truck. This vehicle lets you cut tree branches, trunks, and limbs into small chips while you're on the go.
Tax Deductions for Chevy Commercial Vehicle Purchases
When you buy a Chevy commercial vehicle only for business use, you can often add the purchase to your tax deductions. Depending on your business's specific setup and situation, you might be able to write off as much as the full vehicle's cost. This can help your company save thousands of dollars and put the money toward expanding your business in other ways. The best part is that you can write off an unlimited number of qualifying Chevy commercial vehicles. Explore our expert finance center to learn more about tax deductions for your commercial trucks or vans.
Manage Your Commercial Fleets Using the OnStar Vehicle Insights Program
The OnStar Vehicle Insights program uses technology that's already in most Chevy vehicles made in 2015 or later. This technology is easy to implement, as it doesn't require any installation process. You can enjoy OnStar Vehicle Insights for free for two months to see if it's right for your business. After that, there's only a small monthly fee to keep the program going, instead of a long-term contract.
The OnStar Vehicle Insights provides key information like a driver's location, performance tracking, and vehicle health. You can use this data to increase your business' productivity and maximize its operational efficiency. For more information on this program, speak to one of our staff members who specializes in commercial and fleet sales.
Save Money on Accessories by Enrolling in the Chevy Business Choice Program
Chevy's Business Choice program lets business owners receive a cash allowance for eligible accessories or upfits, depending on the vehicle. Some examples of these accessories or upfits can include cooling units, roof units, or shelving components. Find out if you qualify for Chevy's Business Choice program by visiting our showroom at Huffines Chevrolet Plano today.
Check Out the General Motors Fleet Purchase Program
Chevy is a part of the General Motors Fleet Purchase Program, which grants special incentives to Chevy customers. A business qualifies to be a part of this program if they've:
Leased or purchased at least five new cars or trucks for business use in the last year.

Owned or leased at least five medium-duty trucks for company service.

Owned or leased at least 15 cars or trucks for company service.
As a program member, you'll receive limited warranties for the vehicles' powertrains and access to OnStar Business Solutions. For a more comprehensive list of benefits, contact our commercial and fleet sales team.
Commercial Vehicles for Smaller Business Owners
Not all business owners will meet the requirements for the Fleet Purchase Program. You may have just started getting a company off the ground or only require a small fleet. This doesn't mean you have to miss out on some incredible offers. Chevrolet Commercial is a program that provides small business owners with tailored incentives, and they have access to exclusive deals from the Business Choice and Association.
If you're ready to purchase commercial vehicles for your business,
drop by our dealership
at Huffines Chevrolet Plano today. You can also browse our inventory of commercial vehicles online and
get in touch with a fleet manager
for more details.
HUFFINES COMMERCIAL SALES - AT YOUR SERVICE
Huffines Commercial Sales is the dedicated business-to-business sales division of Huffines Chevrolet in Lewisville, Texas. We are part of the Huffines Auto Dealerships, serving the Dallas, north Texas, and southern Oklahoma area since 1924. As the metro area's newest Chevrolet Business Elite dealer, we employ a dedicated and expanded team of commercial and fleet specialists who understand the needs of our business customers, both large and small. Business Elite dealers are a select group of General Motors dealers, who meet strict standards and qualifications to be a Business Elite dealership.
Whether your company is a fleet of one, or a hundred, Huffines Commercial Sales has the experience you can count on when purchasing new vehicles for your company. We understand that every vehicle you operate is an asset to your business that affects your bottom line. You want each vehicle you purchase to properly fill the intended job need, give great service, and return value for your hard earned company dollars. We understand those requirements at Huffines Commercial Sales. We work with you to determine vehicle usage, payload hauled, trailer weight towed, and other job specific questions to make sure you don't buy a vehicle that falls short of your expectations and business needs.