HUFFINES EXPRESS SERVICE CENTER IN PLANO, TX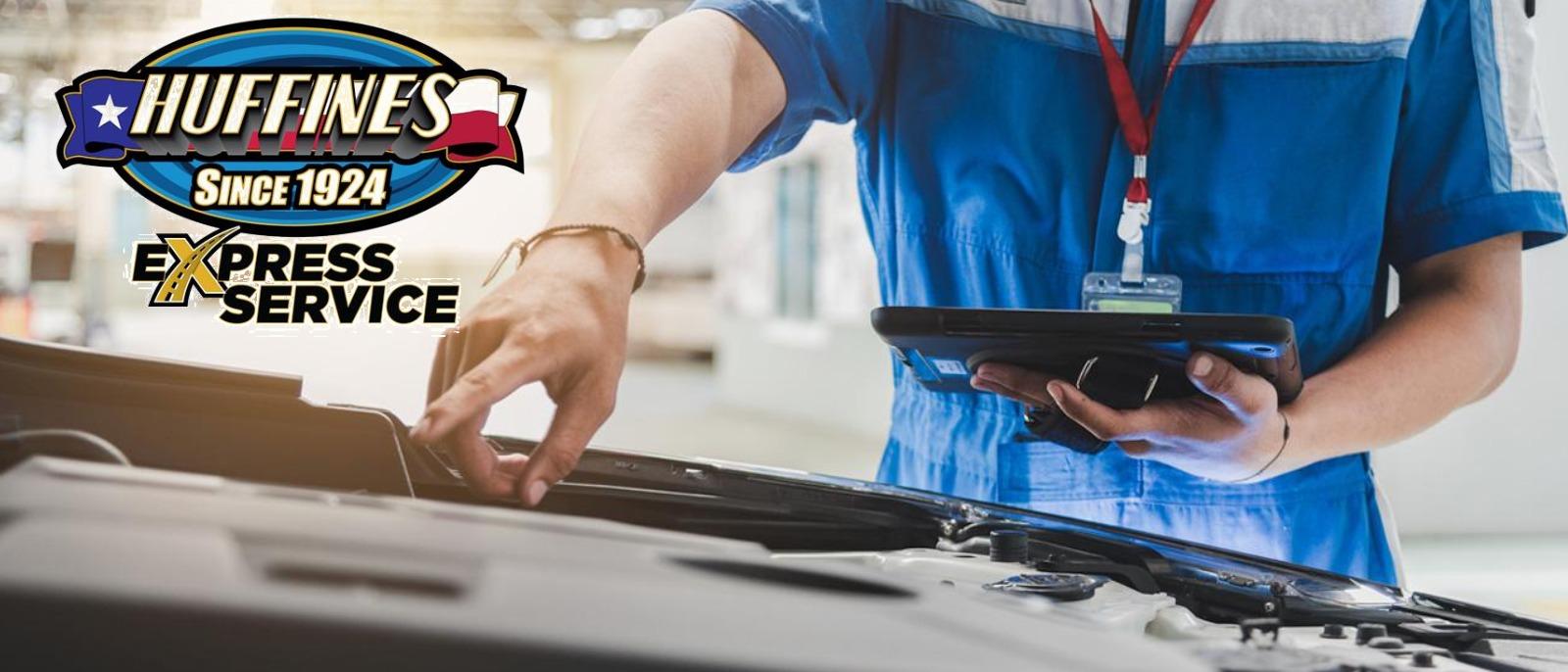 We know that time is really important to our customers, so this is why we have created an all new Huffines Express Service program.
Huffines Express Service is a "Pit Stop" type service that utilizes teams of trained technicians that deliver "High Speed" services for every day service such as: lube, oil and oil filter, tire rotations, and filters.

Click on the "Schedule Service" tab and try out our "Pit Stop" service today!
We operate certified express service departments at all the Huffines dealerships with dedicated express service centers offering routine maintenance services without an appointment. Our express services feature certified technicians installing genuine OEM parts with a state-of-the-art facility. When your vehicle is due for routine maintenance, we invite you to visit us for an express service that gets you in and out in no time!

Express services are completed without an appointment! We do this with a pit stop styled service strategy that utilizes teams of certified technicians designed to expedite your service.
   
DEXOSE SYNTHETIC OIL CHANGE, TIRE ROTATION, OIL FILTER, AND MULTIPOINT INSPECTION
Service Includes: 4-wheel tire rotation, up to 6qts. of Dexose Synthetic Oil, OEM specified oil filter, and a multipoint inspection. Does not include fees or taxes. Diesels and some other models may be extra. 
Synthetic oil is produced through a chemical synthesis method to create a product that has petroleum's lubricative properties. Synthetic motor oil is the most advanced technology, lasts longer, has an extended change interval up to 6 months or 10,000 miles, but costs slightly more than conventional due to the additional refinement required in production.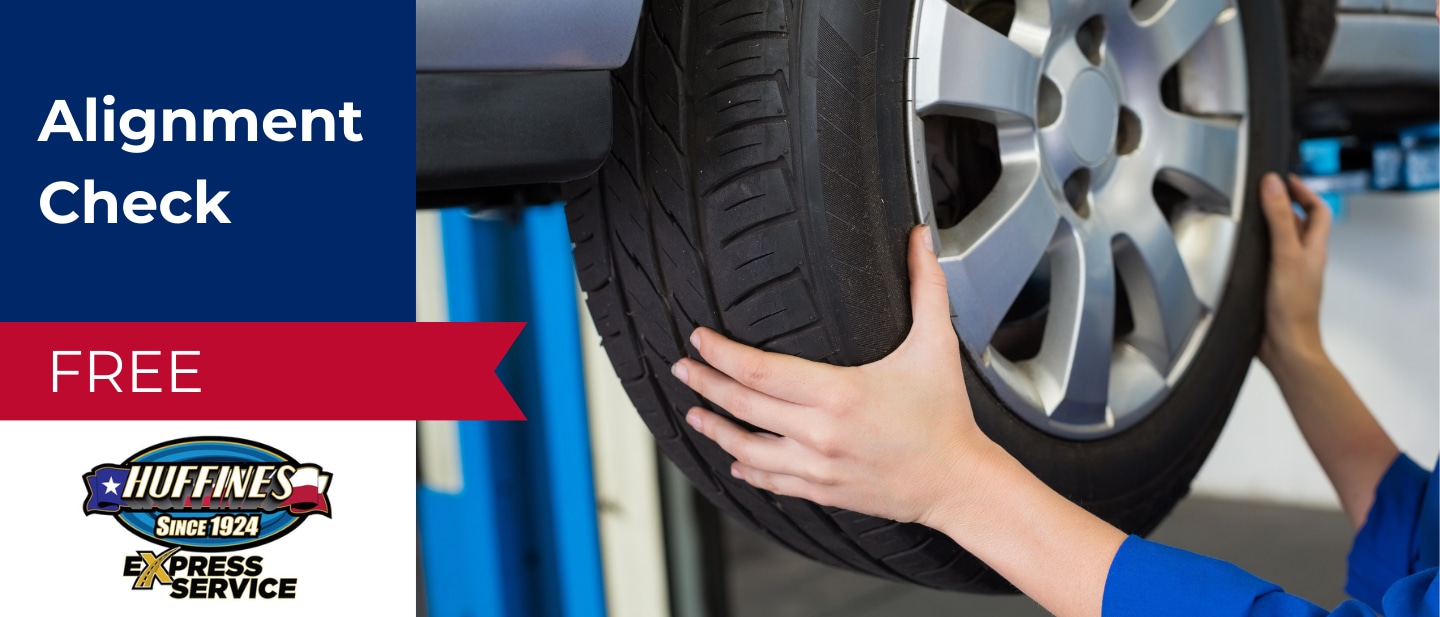 ALIGNMENT CHECK
FREE alignment check using state of the art Hunter Quick Check Drive. Service your Four-Wheel Alignment.
*See Dealer For Details.






EXPRESS SERVICE FAQ
Q: WHAT SERVICES DO YOU OFFER IN YOUR EXPRESS LANE?
A: Oil changes, tire rotation, filter replacements, and multi-point inspection. Contact us if you have a question of whether our express center will handle it or not.
Q: WHAT ARE YOUR EXPRESS LANE HOURS?
A: Our service department is open Monday - Friday 7:00 AM - 7:00 PM, Saturday 8:00 AM - 5:00 PM, and closed on Sunday.
Q: HOW LONG DO SERVICES TAKE AT YOUR EXPRESS CENTER?
A: Our goal, as always, is to perform high-quality service in the most efficient way possible. By limiting the number of services we handle, we are able to complete your express service in 60 minutes or less.
FAST SERVICE, HIGHER QUALITY, AND MORE VALUE
Many of our local customers from the Dallas metroplex have already figured out that they can drive past quick-lube outlets directly to Ray Huffines express center. Our centers provide faster, higher quality, service, and in-turn a better value. We have studied how long it takes to get service from Huffines vs the customers located nearby, and there is no doubt that we provide more value.
We understand at Huffines Chevrolet Plano that our customers' time is precious. Why should you sit around at an unkempt quick lube shop with average Joe mechanics waiting for routine maintenance when our express service center can get you in and out without an appointment faster at higher quality? Because we create so much value for our customers with express services, we have customers that drive past quick lube retailers on their way from Dallas, Garland, Richardson, and Carrolton to see us in Plano.
ALL HUFFINES EXPRESS SERVICE CENTER LOCATIONS
HUFFINES CHEVROLET LEWISVILLE
HUFFINES HYUNDAI MCKINNEY
HUFFINES GENESIS OF MCKINNEY
HUFFINES GENESIS OF PLANO