Buy an Affordable Used Car With Us At Huffines Chevy Plano
When shopping for your next vehicle, buying a used car, truck, or SUV can often provide the best value for your money. The savings you get when you purchase used means you can get the make and model you want for less, or seek out an upgrade to a more expensive model without changing your budget. That's why Huffines Chevrolet Plano takes pride in offering the 
best used cars near Plano, Texas
.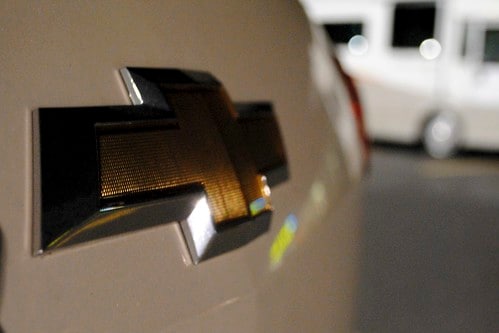 Image via Flickr by Nicole Yeary
If you're thinking about purchasing a used vehicle, the great news is that with modern vehicle manufacturing, buying used offers a better deal than ever before. Modern vehicles are built to last for more years and more miles than their counterparts from the past. When you find a used vehicle with an odometer reading that once meant its best days were behind it, the car, truck, or SUV in front of you may have many years of good driving left in it. This higher quality for used vehicles is your gain, as you get more vehicle at the same great discounts.
Multiple Options To Finance Your Used Car, Truck, or SUV Purchase
At Huffines Chevrolet Plano, we understand the importance of helping our customers make responsible financing decisions when purchasing their used vehicles. If you need financing for your purchase, our staff is here to help you. Our finance professionals can pre-qualify you for financing in order to help you shop responsibly for vehicles that fit within your budget. This ensures not only that you can be confident of your down payment if making one, but also that your monthly financing payments work within your financial budget.
One of the best ways to lower the cost of your used car, truck, or SUV from Huffines Chevrolet Plano is to trade in an existing vehicle. We make it easy to trade in, with unbeatable prices and the convenience of applying your trade-in as a down payment on your used vehicle purchase. This reduces the cost of your down payment or the size of your financing in order to help you save money when you purchase a used car, truck, or SUV near Plano, Texas.
Let Our Staff Help You Find Your Next Vehicle for Under $25K
At Huffines Chevrolet Plano, there's nothing we love more than pairing a customer with an affordable vehicle that they absolutely love. Our staff of automotive professionals have extensive history working in used car, truck, and SUV sales and can use that information to your benefit. When you visit our dealership, our staff will work with you to discuss what you're looking for and what your budget is. With that information in hand, they can help you find affordable automotive options on our lot to test drive until you find your match.
If you are shopping for an affordable vehicle in Plano, Texas, then give us a call or contact us online. We'll guide you through the process and make your car shopping experience as easy as possible.